AllGoVision Enhanced Monitoring - Surveillance System
AllGoVision offers following advanced solutions :
Video stitching with Object Tracking
Video Stabilization
Video Smoke Detection
Video Fire Detection
Object Masking / Face Masking
Face Recognition
Video stitching with Object Tracking
AllGoVision provides Real time Video Stitching up to 8 cameras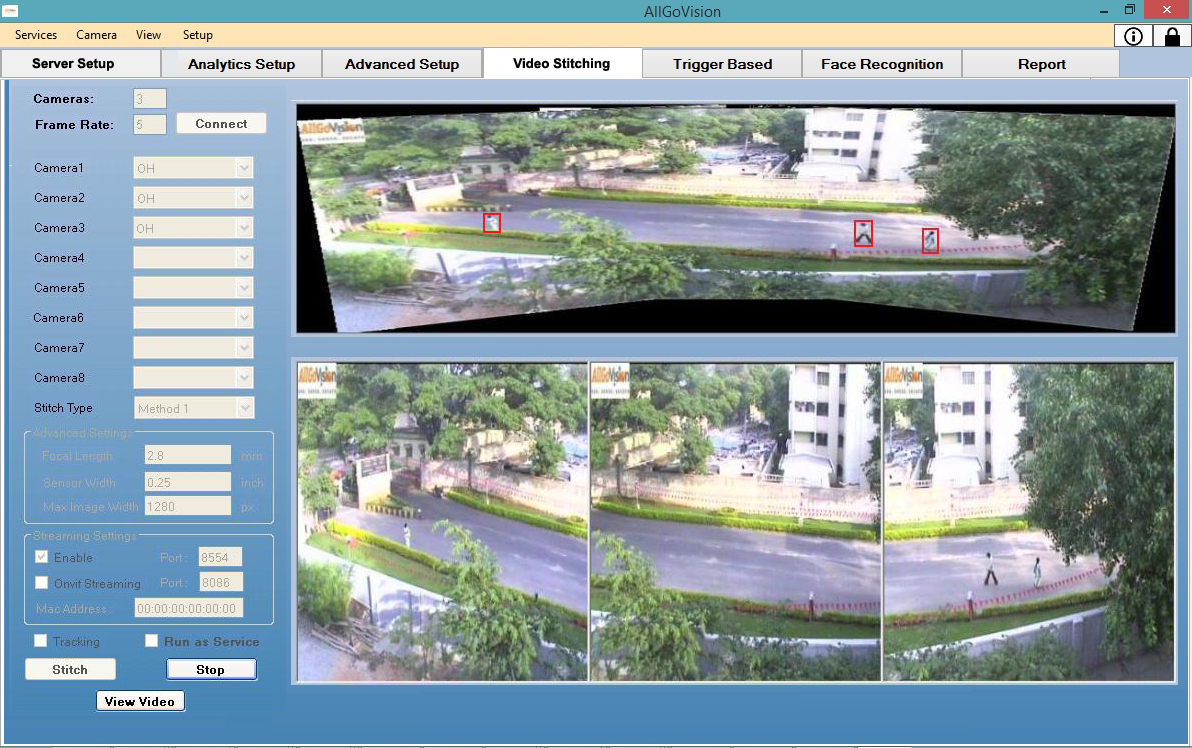 Video Stabilization
AllGoVision video stabilization application reduce camera shake, leaving operators with clean and steady video in milestone Smart Client.
The camera shake can be due to various reasons like high wind, loose camera installation etc.

Video Smoke Detection
Detection Range : Up to 30 meters
Camera Requirements :

Fixed Camera Mount
Minimum capture rate of 25 fps
H264 / MJPEG

Environment : Both Indoor and Outdoor
Nature of Smoke :

Cover at least 10-15% of the camera FOV
Slow Movement
Medium / High smoke density

Smoke Detection Time : 5 Seconds
Event Recording : +/- 10 seconds of smoke activity recording.
Field Tuneable Parameters :

Smoke suspected zones from user
Smoke detection sensitivity
Smoke detection trigger time
AllGoVision provides Video based Smoke Detection(VSD)
VSD will provide smoke detection for both indoor and Outdoor Environments
VSD can provide rapid detection of smoke even when smoke is formed in 10-15% of the view
The smoke can be with or without fire.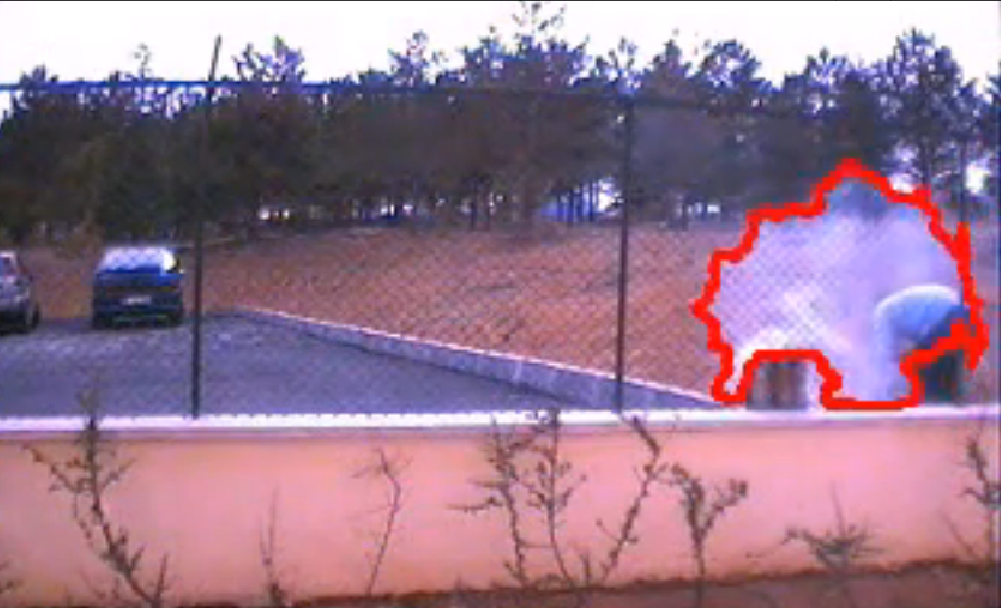 Privacy Masking
Face and Skin area is masked to protect the identity of the persons appearing in the camera view of surveillance system
While unmasked video is recorded & stored, masked video is viewed by operators during surveillance monitoring.